Abkhazia: 1992-2022
Georgian-Abkhazian Conflict & War
Authors
Aivar Jürgenson, Alexander Iskandaryan, Aslanbek Mirzoev, Beslan Kobakhia, Cem Kumuk, Charlotte Hille, Christopher Langton, Clayton Payne, Dieter Boden, Dodge Billingsley, Donnacha Ó Beacháin, Edward Mihalkanin, Elçin Başol, Fehim Taştekin, Giulia Prelz Oltramonti, Inal Khashig, Jade Cemre Erciyes, Karlos Zurutuza, Ketevan Murusidze, Kieran Pender, Marina Elbakidze, Maxim Gvindzhia, Natella Akaba, Paata Zakareishvili, Patrick Armstrong, Paula Garb, Ramesh Ganohariti, Rick Fawn, Stanislav Lakoba, Stephen Shenfield, Thomas de Waal, Timothy K. Blauvelt, Ucha Nanuashvili, Uwe Klussmann, Ümit Dinçer & Yasemin Oral, Vadim Mukhanov, Vitaly Sharia, Vladislav Bugera. Zaira Khiba. Metin Sönmez (Comp. & Ed.) & George Hewitt (Ed.)
14 August 1992-2022
Today, 14 August 2022, is the 30th anniversary of the beginning of the war between the Georgians and the Abkhazians in the decades-long dispute over ownership of the small territory known to the autochthonous Abkhazians as Apsny, to the Georgians as apxazeti, and to most of the world as Abkhazia. A place remains for much of the world either a thoroughly unknown or, at best, poorly known country, or for many, a disputed region… This project aims to bring together different points of view on Abkhazia.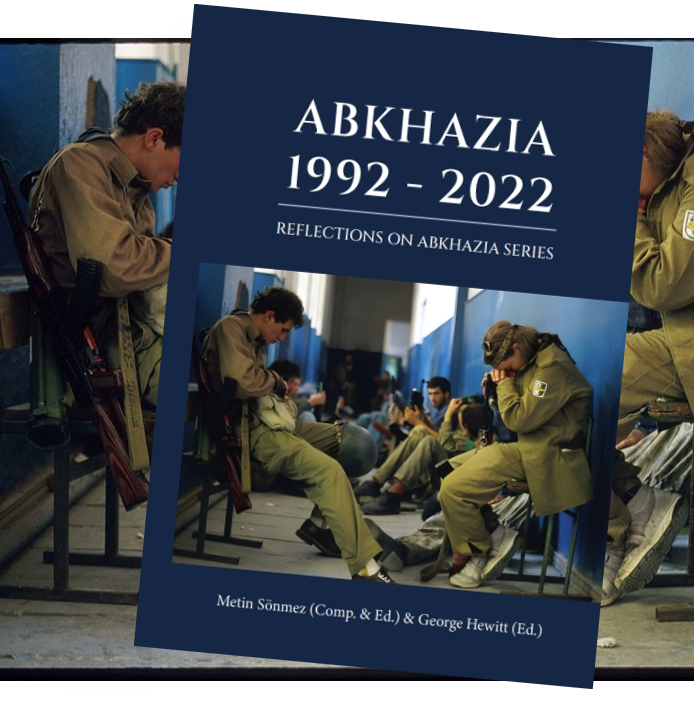 Abkhazia: 1992-2022 is available as a book on Amazon.
Special thanks to Mr. Beslan Agrba, head of the Moscow Abkhazian Diaspora and trustee of the Amshra Charitable Foundation, who sponsored the publication of this project both online and as a book.